"Photography is the beauty of life captured." – Tara Chisholm
DOWNLOAD YOUR MANUAL PHOTOGRAPHY CHEAT SHEETS
Want to improve your photography? Don't know the terminology and settings for manual photography? We got you covered! 
Download our FREE printable manual photography cheat sheets and learn what terminology and settings to use!
We're launching our Photography e-book and course soon! A complete guide to photography, taking pictures that tell a story and how to use your pictures on Instagram and social media!
Leave your email address here, and you'll also be the first to know when our Photography E-book launches and get access to the early-bird discount.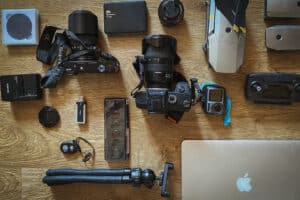 Must-have Travel Camera gear for a travel photographer or influencer "What's in your camera bag?" or "What travel photography gear do you use?". It's the most common question we hear since we work as (family) travel photographers and bloggers over the past few years. If you're a beginning travel photographer, content creator, or influencer, it
Read More »
Family photography ideas and Instagram tips for your next family vacation photos Have you ever had the feeling your family vacation photos don't end up the way you pictured them in your head (a lot of the time because the kids don't cooperate)? They don't represent the way your family felt at the moment or
Read More »