Live the family life you always dreamed of
DO YOU WANT TO CHANGE YOUR LIFE AND MAKE YOUR DREAMS COME TRUE?
Learn here how to spend more time together as a family, be financially free,  travel more and live in a sustainable way.
Do you want to change your life? Time is flying by and you have the feeling you're not making the most out of it? Not being able to do what you really love?
We've been there! But then we chose to change it all! We decided to become financially independent, homeschool our kids, sell our house and travel the world. 
Hi, we are Jurgen, Heleen, Yuna (2010) and Hanne (2011), The Global Wizards. And we would love to inspire you to live the life you always dreamed of!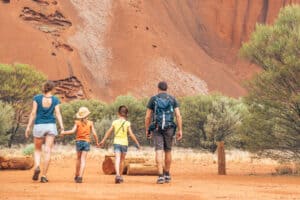 The complete list of best family travel blogs and bloggers in 2022 Our family loves to travel! Whenever we need inspiration or information on planning our next trip, we love
Read More »
We love to partner up with brands who want to highlight their product, service or destination.
As photography, social media and web development experts we deliver stunning content, promote your brand with our audience and help you with your business and marketing. 
What to pack for Marrakech and Morocco for your next trip Are you planning a trip to Morocco (or maybe only to Marrakech) and wondering
Read More »
Things to do when visiting Morocco Morocco is a very diverse country with many top destinations. But what should you definitely see if you are
Read More »
Imsouane in Morocco: a real surfer's paradise! Imsouane Morocco is a small fishing village located on the Atlantic coast of Morocco, about 1.5 hour's drive
Read More »
Things to do in Essaouira Essaouira has conquered our hearts and is one of our favorite places in Morocco (only 3 hour drive from Marrakech)!
Read More »
Guide for (multi-day) city trip Marrakech: must-sees, our best tips and experiences A city trip to Marrakech is always a good idea! Marrakech is a
Read More »
Discover the most beautiful sights in Aachen Are you looking for what to do in Aachen and what the best sights are? In this article,
Read More »
City trip by train to Aachen: visit the Christmas market, museums, … Looking for a nice city trip for a few days or a weekend
Read More »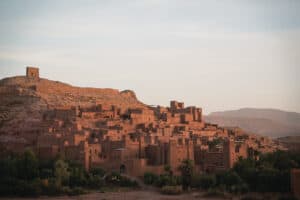 Visit Aït Ben Haddou: one of the oldest and most beautiful ksars in Morocco Aït Ben Haddou is an iconic and photogenic village located in
Read More »