This post may contain affiliate links. If you make a purchase through one of these links, we may receive a commission at no extra cost to you. Please read our affiliate disclosure and privacy policy for more information
Are you going to Malaysia soon? A 7-day tour of Malaysia is the perfect way to discover this fascinating country in Southeast Asia. Although Malaysia is in the shadow of Thailand and Vietnam, it is really a very beautiful country to visit. The vibrant capital of Malaysia is Kuala Lumpur.
During your tour of a week or perhaps 10 days, you can explore both West Malaysia and part of the island of Borneo. During this itinerary in Malaysia, we will visit the iconic Petronas Twin Towers and colonial Georgetown. We conclude this itinerary in Malaysia on the beach in Langkawi.
From here, you can easily continue to Thailand. Or vice versa, from the south you can go to Singapore and Indonesia. The northern part of Borneo also belongs to Malaysia, but we will discuss that in a separate article about the Kinabatangan River.
You can optionally end your 7-day tour on the mainland in Borneo with a visit to the Kinabatangan River or go to the east side of Malaysia and do some island hopping ( Tioman or Perhentian Islands).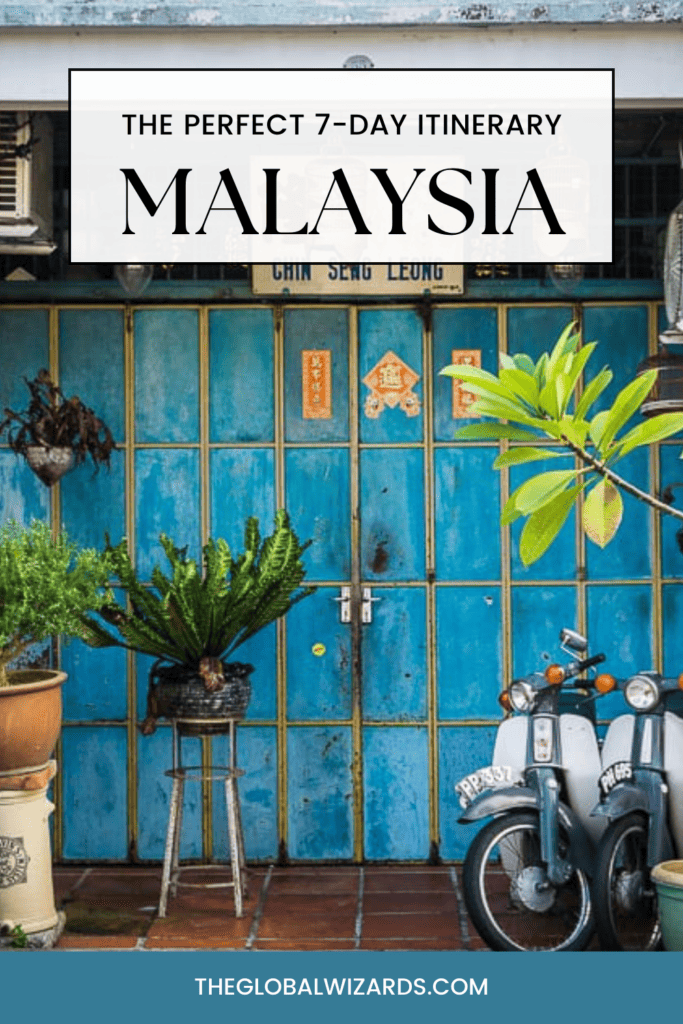 How many days do you need to visit Malaysia?
It is certainly possible to see a large part of Malaysia in 7 days. But if possible we would still recommend 10 or 14 days. You can also visit the Perhentian and Tioman islands and of course Borneo.
However, a 7-day tour can be a good start if you are limited in time. In this short period, you can visit some of the highlights, such as the capital Kuala Lumpur, historic Georgetown, and the cooler highlands of the Cameron Highlands.
For people who also want to explore Borneo, we recommend at least 7 to 10 days.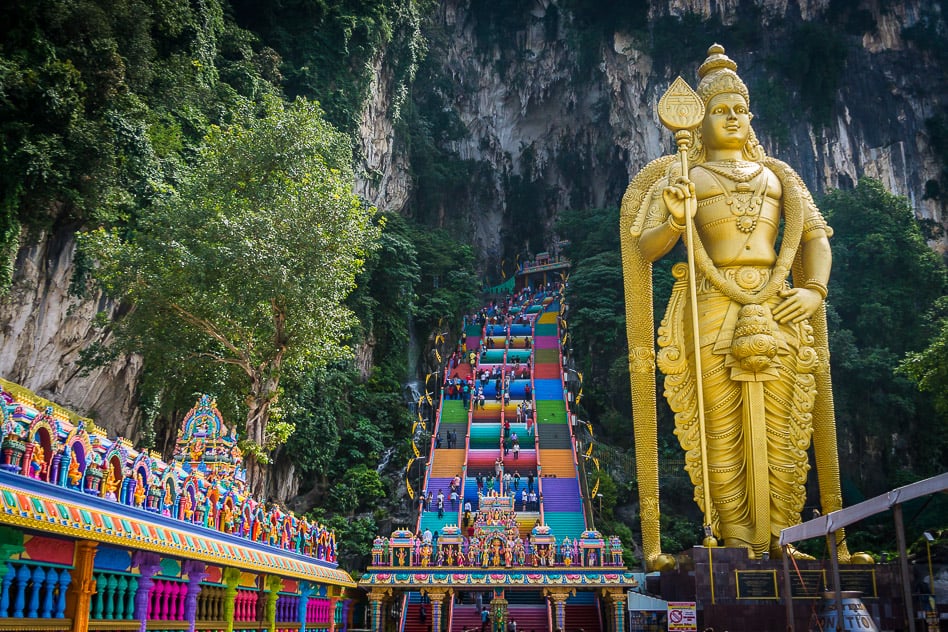 When is the best time to travel to Malaysia?
The best time to visit Malaysia is from December to February. During these months the weather is pleasant and there is less rainfall compared to the other months of the year.
However, it is important to also consider the specific location you want to visit in Malaysia, as the climate can vary from region to region. This is the best period for the itinerary Malaysia we propose (Western Malaysia).
There can be a big difference between eastern Malaysia and Borneo. Borneo is better from March to October. From April to August you have the best chance of spotting orangutans. Be sure to read our article about Borneo.
What documents do you need to visit Malaysia?
First of all, you need a valid International passport. Make sure that your passport is valid for at least six months after the date of arrival in Malaysia.
In most cases, a visa for Malaysia is not required for a stay of less than 90 days. This applies to most nationalities, but there are some exceptions that require an e-visa. This can easily be requested via the e-visa portal.
Upon arrival in Malaysia, customs officials may ask you to show a return or onward ticket and proof of at least USD 500 for the stay. It is also useful to have your hotel reservation at hand. We recommend that you collect and keep these documents before departure.
Is Malaysia safe with children?
We believe that Malaysia is a safe destination for families with children. As always, it is important to exercise caution and use common sense.
Malaysia has a well-developed infrastructure and public transport, which makes it easy to get around and visit interesting places.
Although vaccinations may be required in certain parts of the country, the overall health situation in Malaysia is good. Make sure you obtain advice about required vaccinations before departure, which you can do on Wanda.be. Make sure you have a decent mosquito repellent with you.
In Malaysia, you will also find many theme parks, zoos, and beaches. The Malaysian people are known for being friendly and helpful, which will make you feel welcome and comfortable during your stay.
What is the best way to travel to Malaysia?
First and foremost, it is important to know that Malaysia consists of two parts: West Malaysia and East Malaysia (on the island of Borneo). Depending on your route and the region you want to visit, there are different options for traveling to Malaysia.
Most international flights arrive at Kuala Lumpur Airport (KUL), the capital of Malaysia. From Europe, there are direct flights to Kuala Lumpur with Malaysia Airlines, or you can opt for a stopover via other airlines such as Emirates, Qatar Airways, or Etihad. Look here for the best prices for your flight tickets.
If you are planning to visit East Malaysia, there are several options for traveling to Borneo. For example, you can take a domestic flight from Kuala Lumpur to Kota Kinabalu (BKI) or Kuching (KCH), the main airport in Borneo. These flights are mainly operated by airlines such as AirAsia, Malaysia Airlines, and Malindo Air.
Even if you are only going to Malaysia for a week, make sure you choose a comfortable and efficient mode of transportation to save time and energy. A common method of getting around in West Malaysia is by rental car. You can also travel by train/bus. There are also many ferries to the various islands.
Internet in Malaysia
Without mobile internet, things will be a bit difficult in Malaysia. For example, if you want to take a taxi via GRAB or check the directions on Google Maps. Nowadays you can opt for an e-SIM at, for example, the local 7-Eleven store (Celkom is a good provider). If you run out of data you can purchase an upgrade.
You can also order your e-SIM online in advance. Take a look at Airalo.com. For example, for 2GB you pay about €8 for a week.
Itinerary Malaysia 7 days
Day 1 and 2: Kuala Lumpur
Kuala Lumpur, the bustling capital of Malaysia, is the perfect start to our 7-day tour in Malaysia. This metropolis is known for its modern architecture, including the iconic Petronas Twin Towers.
What are the best activities in Kuala Lumpur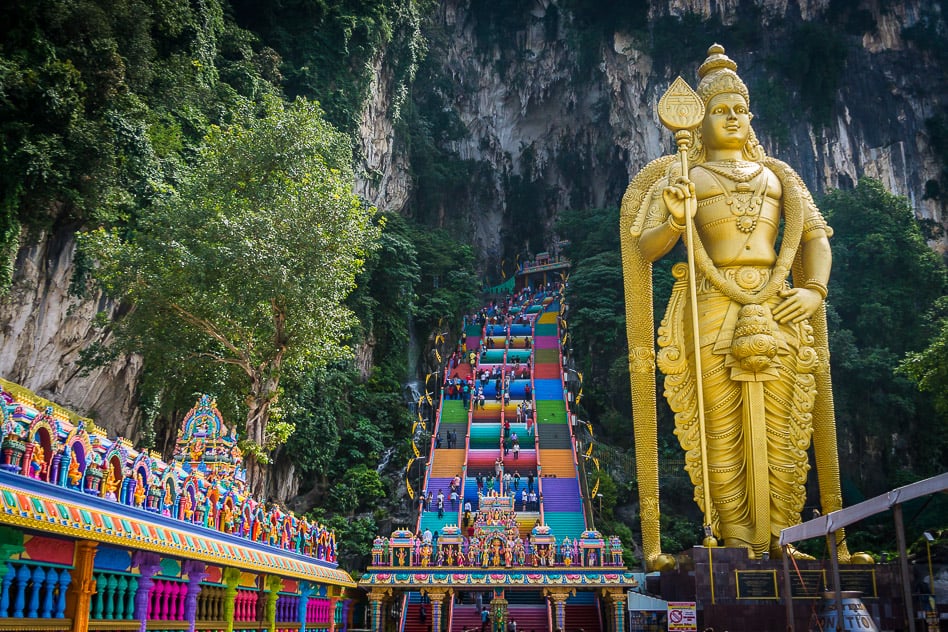 You can find more information about Kuala Lumpur in our extensive article about what to do in Kuala Lumpur (with children).
Where can you stay in Kuala Lumpur?
1000 Miles hostel (€): This hostel is located in the center of Kuala Lumpur and is very close to some of Kuala Lumpur's main attractions such as Merdeka Square, Masjid Jamek, Petaling Street and Central Market.
Aloft Kuala Lumpur Sentral (€€): This hotel offers modern rooms with stylish décor and beautiful city views. It also has an outdoor pool, gym, and on-site restaurant. On top of that, it is close to the Sentral Station (connected by a bridge), which offers a direct connection to Kuala Lumpur International Airport. There is also a breakfast buffet.
Mandarin Oriental Kuala Lumpur (€€€): This hotel offers world-class accommodation with views of the iconic Petronas Twin Towers. It features an outdoor pool, a spa and wellness center, and an on-site restaurant known for its delicious Chinese cuisine. The hotel is within walking distance of the KLCC LRT station and Suria KLCC Mall.
We dedicated a complete article with the best family accomodations in Kuala Lumpur.
Day 3: Cameron Highlands
After our adventure in Kuala Lumpur, we drive to the Cameron Highlands. You can do this with a rental car or book your own transport via 12GO. We first went by train to Ipoh and from there by bus to the Cameron Highlands (Tanah Rata). Because we had more time, we stayed in Ipoh for a few more days.
This area is known for its beautiful tea fields and cooling climate. The most famous tea plantation is probably that of BOH. There, in addition to the breathtaking panoramic views, you also have the opportunity to taste local teas.
You can also book a tour from Kuala Lumpur, but then it will take you 12 hours. You will then visit the tea plantation, waterfall, and some gardens.
We were less fans of the butterfly gardens, strawberry greenhouse, cactus valley, etc…. that was nice but still a bit too touristy for our liking. You can also choose to take a tour where you see the beautiful sunrise over the tea plantations. But be sure to check the weather before you book. We were unlucky and didn't see any sun, but the jeep ride was fun.
In addition to the tea plantations, you should definitely also visit the Mossy Forests. Make sure you are dressed warmly because it is damp and cold. But the atmosphere there is special. You can do a lot of hikes, preferably with a guide.
Where to stay in the Cameron Highlands
Tanah Rata is the main entrance point in the Cameron Highlands, you can choose to stay central or spend the night somewhere in the hills (it is better to have your own transport). Some accommodations:
Father's Guesthouse (€) – This guesthouse is in the center of town. It has cozy family rooms with private bathrooms and free Wi-Fi. There is also a garden.
Hotel Brynton (€€) – Also located in the center of Tanah Rata, private bathroom and TV.
Zenith Cameron (€€): Beautiful hotel with suites and a large beautiful garden, breakfast included. Sauna, restaurant, etc… world-class.
Day 4 and 5: Penang – Georgetown
Our next destination is the island of Penang with its colonial capital Georgetown. Here we discover the rich culture and history of the city. We visit famous sights such as the impressive Kek Lok Si Temple and the beautiful Cheong Fatt Tze Mansion.
We immerse ourselves in the colorful street art and taste the diverse cuisine of Little India. We spent the night in a colonial house in the heart of Georgetown, the largest city on the island.
From Cameron Highlands, you can count on approximately 3h30 by car or 5h by bus and ferry. By bus, you first drive to the Butterworth Bus terminal. Then you can take a ferry to Georgetown.
What can you do in Georgetown – Penang
Where to sleep in Penang?
You can choose to spend the night in Georgetown itself or at one of the beaches, e.g. Batu Ferringhi Beach (40 minutes from the center of Georgetown). We stayed in the colonial East Indies Mansion (€€) and felt like we were back in time. We had a beautiful family room there. The location, close to Little India, was also perfect.
If you prefer to stay close to the beach, be sure to check out The Bayview Beach resort (€€). Located on the beach, and there is also a nice swimming pool.
Other options to stay overnight in Penang:
Day 6 and 7: Langkawi
To end our tour, we go to the tropical island of Langkawi. Since Covid, the ferry between the two islands has unfortunately been canceled and you have to take the bus to Kuala Perlis and take the ferry from there (1 hour). Or you can fly with AirAsia.
On Langkawi (slightly less historic than Penang) you can relax on the beautiful beaches and enjoy the crystal clear water. There are many more water sports activities such as snorkeling and diving, while nature lovers can hike in the rainforest.
Highlights of Langkawi are undoubtedly Pantai Cenang (the longest beach) and the Langkawi Sky Bridge.
Other activities you can do in Langkawi:
Where to stay in Langkawi
Here are some suggestions for nice places to stay in Langkawi:
Tubotel (€) – This unique hostel offers cozy sleeping capsules in the shape of large tubes. It also has a common area where you can relax. The hostel is just a 5-minute walk from Pantai Cenang Beach.
Temple Tree Resort (€€) – This charming boutique hotel offers unique rooms and suites in traditional Malay houses. It also has an outdoor pool, a spa and wellness center, and its own restaurant known for its delicious fusion cuisine. The hotel is just a 5-minute drive from Pantai Cenang Beach.
You can find more hotels in Langkawi here.
Extra options
Then you can fly back to Kuala Lumpur, take the ferry to Thailand, or continue exploring Malaysia if you have more time. In the south of Malaysia, you also have Malacca, a colonial city with a lot to see.
If you don't like the beach, you can skip Langkawi and head to the center of Malaysia. There you have the Taman Negara National Park. The jungle!
Or you can take a plane to Borneo (Kuching or Kota Kinabalu) and explore the Kinabatangan River. So many options to customize your tour in Malaysia.
Save to Pinterest for later.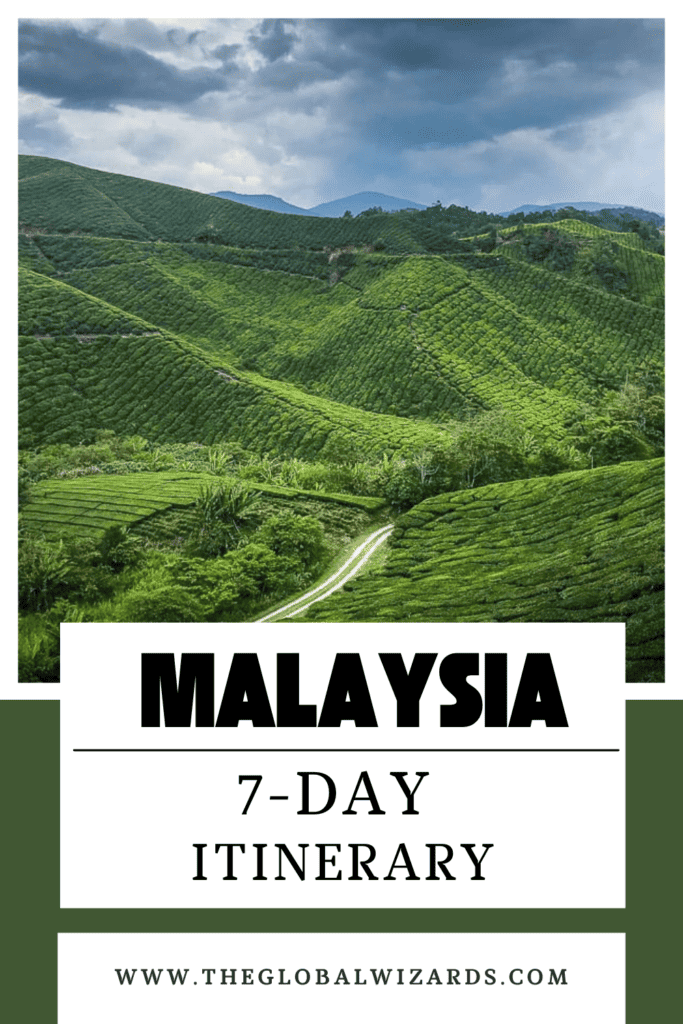 Other articles about Malaysia
Itinerary Malaysia: 7 days traveling in West Malaysia