Hi! Welcome to our blog and thanks for taking the time to check us out! We are Jurgen, Heleen, Yuna and Hanne, also known as The Global Wizards Family. We got together 17 years ago and have now two girls, Yuna (2010) and Hanne (2011). Our home country is Belgium, which we love! But travelling has been part of our lives since the beginning of our relationship and we didn't stop when we got kids. So we became a travel family and started exploring when the kids were only babies. In 2018, however, we decided to travel for a year in South-East Asia (Malaysia, Borneo, Singapore, Bali, Java, Thailand), Australia and New Zealand. While travelling, we also worked online, and Heleen homeschooled the kids. We are now back in Belgium for a short while but hope to leave again soon to become a full-time travel family for a few years.
We've always taken 'strange' steps, took decisions other families probably wouldn't have. Like exploiting our own restaurant in the middle of an old forest for a year. Or start our own webshop in children's clothing and turning it in a physical shop together with another couple. Jurgen also started a company as a web developer. But after 5 years, it didn't feel right anymore. We didn't see our two girls enough, were 'stuck' in one location, a little bit lost in the rat race… We had the feeling there was far more to our lives than how we were living it now. And on top of that, our never-ending wanderlust kept on coming back! So we decided to leave it all, give up our own business, become a travel family and take off.
Some of our friends have been calling us entrepreneurs. Others think we are crazy. We sometimes have the feeling we are still looking for our path in life. Have we found it now? We hope and think so! There's a good chance we won't be travelling full time forever, but we do like this lifestyle. We love the freedom, the family time, exploring the world and trying to make a living out of our passions. 
Let us introduce ourselves
One day, we were wandering around a local market in London, and came across this inspiring saying: 'We must adventure to know where we truly belong'. We're no big spenders, and normally hesitate a bit to buy something. This time, however, we knew these words described us to the core and immediately decided to take this poster home, where it stands proudly in the centre of our house. It briefly summarises the feeling we had for years… We feel a bit captured staying home, while all those fantastic places and delightful experiences are waiting for us to be discovered. We believe it will make us richer persons in every possible way. Let us introduce ourselves!
Jurgen is a loving husband and the best father our children could hope for. Besides travelling, he is passionate about cooking (and eating as well :-)). He developed the travel bug all by himself as travelling isn't that common in his family. As a young adult, he travelled through Europe on his own and later on, together with Heleen, he found himself the ideal travel partner. He is a website/webshop developer, an ideal job if you want to be a digital nomad.
Heleen got the wanderlust from her mother, who travelled the whole world to work. She travelled together with her mother when she was a child, then with Jurgen and now with the whole family. Jurgen and her children are the most important to her. Besides travelling, she is passionate about photography and gardening. She loves to laugh, be adventurous, be cosy together on the sofa and eat what Jurgen prepares for her ?.
Yuna is an inspiring young girl, full of energy and ideas. She wants to be an inventor or a horse instructor. She still needs to decide :-). We think she will be an entrepreneur as she keeps on thinking of ideas to earn money. She is very interested in what we are doing and wants to have her own blog and vlog. We will try to give her through the global wizards her first experiences in this interesting domain.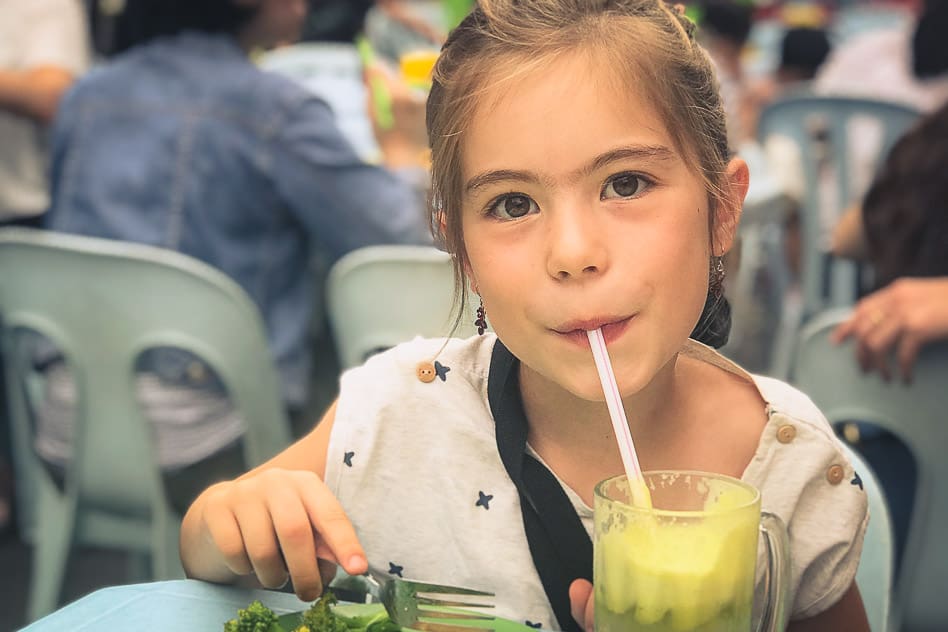 Hanne, born in 2010, is the sweetest girl who can play for hours with her Playmobil and Lego. She has endless patience to colour and read. She is a real family person, who just wants to have everybody she loves around her. Luckily mum, dad and her sister are still the most important persons in her life as she will see us a lot :-)! Other family and friends will get calls, pictures and notes from her, as she wants to hear from them regularly. Fortunately, we are living in the 21st century! Her big passion is music!
Since the end of August 2018, we are at the beginning of a new adventure. Travel the world with our young girls, while home schooling them and working along the road to make all this possible. A challenge, that's for sure. But we hope and belief we will get much out of it and the experiences will give our daughters and ourselves some wonderful qualities such as:
Learning to be together all the time and tightening our family bond
Enjoying to be outside, loving the wideness and freedom of nature
Being aware that we don't need that much material luxury
Discovering the human diversity and respecting all the differences between us
Treating animals and Mother Earth in general with respect
Experiencing that we do not have to be slaves of the digital revolution (especially our children) and the 'rat race'
What do you get out of this blog
Do you also like to travel with your family, as a couple or alone? Or are you passionate about photography? Do you want to live and work abroad while travelling? Maybe you simply want to stay home but like to daydream about other places or like to follow other adventures.
Look no further! You've come to the right place. We will help you to travel more and longer, discover distinct locations all over the world, in an adventurous and budget-friendly manner. We will give all kind of tips to make travelling more within reach or to get the best out of some destinations. Or simply learn how to seize the day. Not only interesting facts and information will be given, but also the fun facts, true stories, setbacks from time to time. The real experience, not only the good and fun side of travelling.
As parents, we knew travelling was not a 'remember-how-it-used-to-be' story. We love to discover the globe with our children. Show them there is far more in this world than what they learn being home and in their classroom. We'll tell you everything about family travel but also motherhood and our personal reflections.
Follow us and keep in touch
Through the categories on this website, you can easily browse to the topics of your interest. Please follow our newsletter and we will keep you up to date and share many insights on our travels and life.
On our Instagram, we regularly post our most beautiful pictures and adventures. You can find us on Facebook for fun and interesting facts about travel. Our Pinterest account is a source of information if you want to look up something about a destination, family travel, blogging, … And last but not least, we have a Youtube channel where we'll share our most beautiful videos and travel diaries.
Do you have any questions, remarks or interesting insights? Feel free to contact us at info@theglobalwizards.com, give a comment below a blog post or get in touch through our social media channels.
We hope you will enjoy this blog, our stories and our pictures as much as we do!